Get Internet & PCs to Kids at Pemberton Park
SEPTEMBER 5, 2015
Tags: CommunityDigital DivideKansas CityPemberton Park
Digital Divide effects children more than just about any other group. Without Internet access it is nearly impossible for them to succeed in school, making it harder to go on to live productive adult lives.
Pemberton Park
Pemberton Park for Grandfamilies is a unique low-income housing facility. To live there, you must be a senior adult with legal custody of your grandchildren. This happens because of a parent's death or incarceration and because of neglect, abuse, addiction and mental illness.
Despite their challenging circumstances, the children at Pemberton Park want to do well in school and even go on to college. Their grandparents are just as committed to their success. But they need our help.
With very limited incomes of less than $10,000 per household on average, there's no extra money for computers or an Internet subscription. That's why over 70 children living in this facility don't have PCs or a way to get online at home.
With your support, we can change that!
Connecting for Good has a plan to:
Place a computer in all 36 units at Pemberton Park
Bring free in-home Internet to every apartment
Build a new 10 PC computer lab
Train grandparents to use computers and the Internet so they can help the kids in their care – and take advantage of all the benefits it offers for themselves.
Won't you join with us to make a difference in the lives of these special families?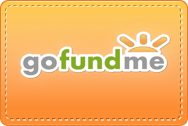 For budget and technical info, see Pemberton Park Project Details